Education
---
Universidad de las Américas, Puebla, Mexico, Law Degree with a major in International Law
---
University of Arizona, LL.M., International Trade Laws
---
Licensed as Foreign Legal Consultant specializing in Mexican Law by the California State Bar
---
Luis R. Rodríguez
Managing Partner
---
Professional Experience
---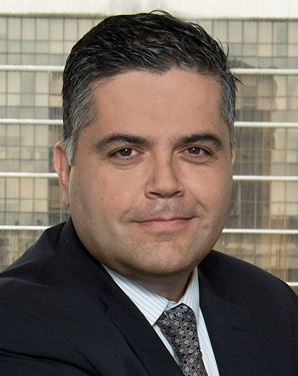 Luis Ricardo Rodríguez guides multinational companies through complex business challenges in Mexico and Latin America, particularly as they relate to trade, customs, intellectual property, investment, financing, and taxation. Luis has strong relationships within several federal, state, and municipal government and regulatory entities overseeing trade and investment activities in Mexico.
Luis' clients range across industries including high-tech electronic components, consumer electronics, automotive and aerospace technology, textiles, pharmaceuticals, packaging, and injection-molded and vacuum-formed products.
Prior to joining Monarch, Luis worked for KPMG Cardenas Dosal S.C. in Mexico, where he led the trade and customs practice and was also the partner in charge of the global location and expansion services practice for Latin America. In addition, he headed the corporate legal and tax litigation areas at KPMG in Monterrey, N.L., and served as a member of its tax steering group.
At KPMG, he advised international companies on the evaluation and implementation of structures such as the IMMEX program, foreign-trade zones, and other export promotion programs, as well as on the evaluation and planning of applicable indirect taxes.
In the area of international trade and customs, Luis advised on customs valuation, tariff classification, international contracts, dumping, administration of special export promotion programs, and international trade due diligence.