Education
---
Northwestern University, Master's degree in Industrial Engineering and Management Science, 1989
---
Universidad Nacional Autónoma de México (UNAM), Facultad de Ingeniería, Mexico City, Bachelor's degree in Mechanical Electrical Engineering, 1986
---
News & Insights
---
Monarch Senior Advisors Juan Casillas and Pamela Starr participated in the Latin America Advisor Q&A addressing what Mexico should do in the aftermath of the devastating earthquake that struck Mexico City last month. (2017.10.10)
Read more
---
ALL NEWS & INSIGHTS
Juan Casillas
Senior Advisor
---
Professional Experience
---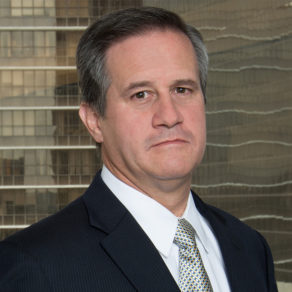 Juan Casillas, based in Mexico City, provides consulting services to international corporations regarding their activities in Mexico as well as to Mexican businesses on their operations and initiatives overseas. He is a seasoned participant in the Mexican market who has worked in both Mexico and the United States and has substantial experience in business development, strategic planning and analysis, government and public affairs, and consulting in both countries.
Juan has worked with companies in the financial, energy, manufacturing, infrastructure, automotive, hospitality, pharmaceutical, transportation, security, technology, telecommunications, and mining industries, among others. Through his participation and leadership in engineering and business associations, he has developed an extensive network in Mexico's infrastructure, manufacturing, technology, and energy sectors.
Prior to joining Monarch (then known as ManattJones Global Strategies) in 2003, Juan was the General Manager of STR, a software development company.
In 2000, Juan founded Colegioweb, an Internet company dedicated to providing extranet services to schools and medium-size companies and organizations.
From 1993 to 1999, Juan was the Assistant General Director of a hologram manufacturing company in Mexico. Prior to the above, he worked at Andersen Consulting in the Chicago office and at Servicios de Fomento Industrial, a Mexican consulting firm.