Education
---
Stanford University Graduate School of Business, M.B.A., 1997
---
Stanford University, B.A., 1992
---
Geoffrey G. Jones
CFO & SVP Business Development
---
Professional Experience
---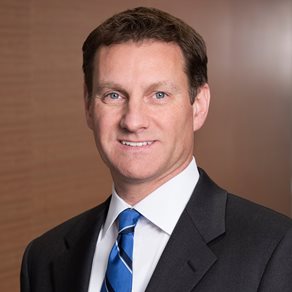 Geoffrey G. Jones, based in the firm's Washington, D.C. office, focuses on the financial sector, both in developing new business and servicing existing clients. He leads the effort to engage private equity, venture capital, and other financial institutions with interest in entering or investing in Mexico and Latin America.
Prior to joining Monarch, Geoffrey served as Executive Vice President of Business Development and Finance at Bridge Software, developer of the Stagistics software package for building contractors. As the third employee at Bridge, he developed the start-up's business and financial models, set up its finance operation, and worked closely with the founder to define its go-to-market strategy, including the identification of key strategic partners.
Before working with Bridge Software, Geoffrey held a variety of senior roles in the financial services industry. As a principal with GardCap Advisory Services, he provided extensive business development advice to clients in the fast food, energy, and communications industries. Prior to GardCap, he was a Senior Research Analyst at Baron Capital, where he led the media and energy research effort and was responsible for adding over 30 companies totaling over $1 billion in invested capital to Baron's funds.
Geoffrey began his career at Donaldson, Lufkin & Jenrette Securities Corp. (DLJ), starting as an associate in the equity research department and rising to become Senior Analyst—Broadcasting Research at the time of the firm's acquisition in 2000. At DLJ, he worked closely with the company's investment banking and sales departments to acquire new clients, provide M&A advice, and complete corporate finance engagements. He was also voted one of Wall Street's rising stars by TheStreet.com, and his media group ranked 2nd in the Reuters Survey of institutional investors.