Education
---
Universidad Tecmilenio, Masters in Education, 2011
---
Graduate Public Administration School (EGAP) of the ITESM, Masters in International Trade Law, 2008
---
Instituto Tecnológico y de Estudios Superiores de Monterrey (ITESM), Monterrey campus, International Trade, 2006
---
Begoña Sánchez
Director
---
Professional Experience
---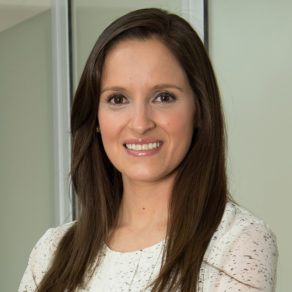 Begoña Sánchez, based in our Monterrey office, is a member of our market entry and market access practice. She has years of experience providing professional advice on international trade and customs and has a deep understanding of Mexican international trade and customs legislation.
Prior to joining Monarch, Begoña worked as a Manager for KPMG Cardenas Dosal S.C. in the Trade and Customs Practice in Mexico in addition to the Global Location and Expansion Services Practice for Latin America, where she assisted several multinational companies regarding international trade and customs issues, such as customs valuation, tariff classification, management of export promotion programs, import and export compliance, and international trade diagnostics.
Additionally, Begoña has worked on many projects where she designed different schemes of operations for multinational companies across a range of industries and developed fiscal competitive analyses for different customs regimes. She has supported many international companies in working with different authorities to submit authorizations and approvals for establishing manufacturing and service operations in Mexico. Begoña also has experience analyzing targeted regions as potential sites for new operations and establishing parameters and criteria in order to create alternatives, a process that often involves research for incentives packages.
Begoña is also an adjunct professor at a private university in Monterrey, where she teaches and designs a range of related topics, such as international trade logistics, customs law, and trade.